Befikre Movie Review: Ranveer Singh, Vaani Kapoor's Chemistry Is Middling At Best
SPOILERS AHEAD
A not-so-shudh desi romance, Befikre is posited as an extravagant ode to the adventures of unfettered youth.
The film plays out mostly on touristy locations in the French capital and on sundry dance floors and nightclubs.
But are its pretty frames and foot-tapping songs worth the price of a multiplex ticket? Well, depends entirely on what one is seeking from a weekend watch.
Produced, written and directed by Aditya Chopra, the free-wheeling tale of lust and love gets buried under a crushing bulk of badinage that eventually yields no more than layers of surface gloss: nice to behold but flimsy in the main.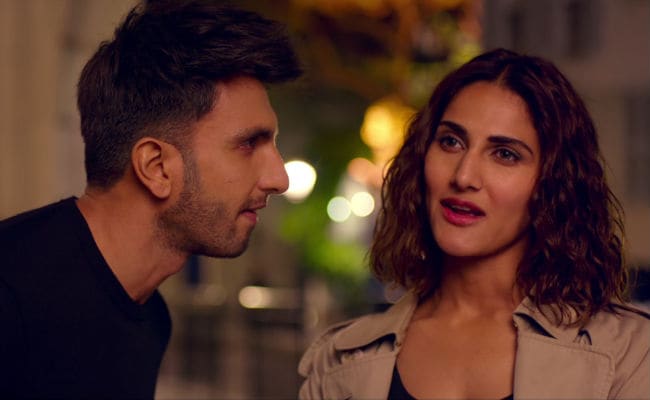 Befikre Movie Review: The Aditya Chopra film is a free-wheeling tale of lust
There is no denying that Befikre is beautifully staged and lensed. So, no matter how insubstantial the film is as an exploration of physical passion and its pitfalls, there is no reason to believe that it wouldn't be crowd-pleasing.
The film ends by exhorting the audience to "kiss free, love free, live free" while it seems to suggest that marriage is akin to jumping off a cliff into the sea.
But not to worry, the message that Befikre transmits is: if love is strong enough, you will float. If it isn't, you plunge into the unknown. The corollary: "love is life".
And that takes us right back to the motto of Yash Chopra's romantic dramas. So, all things considered, Befikre isn't as radical as might seem at first glance.
The script gives the currently high-flying Ranveer Singh all the opportunity he needsto give full rein to the natural ham in him.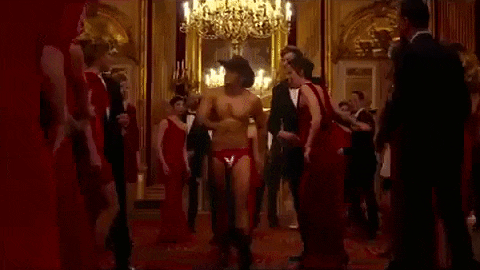 Befikre Movie Review: Ranveer Singh's film isn't as radical as might seem at first glance
As a carefree youngster who flips for every girl he sets his eyes on, the excess-prone actor makes the most of the role, going to the extent of flashing his derriere in one blink-and-miss moment sprung upon us out of the blue.
Although Ranveer's chemistry with the statuesque Vaani Kapoor is middling at best, the two leads deliver passable performances.
Unfortunately, Befikre has no plot worth the name to lift the emotional tug-of-war between the protagonists out of the morass of monotony.
The young couple hook up, break up and hook up again for reasons that are as slight as they are arbitrary. Flow along with the tide of unreason, and you might actually enjoy stretches of this whimsical stop-go ride.
The two lead characters want to come across as cool, modern, broad-minded, non-judgmental individuals, but neither stops short of calling each other names in a crunch.
Shyra is dead against the mushy kind of love that Hindi films propagate. So she isn't one to go gaga over her dishy boyfriend. On his part, Dharam, if not overly commitment-phobic, is happy just being a good friend.
So Befikre is a love story with a slight difference. If only it had more story and less love, it might have been a much better and more rounded film.
In the city of love, a stand-up comic from Delhi, Dharma Gulati (Ranveer), who has relocated to help liven up his friend's struggling bar frequented by desi loners, takes a shine to a Parisian walking tour guide Shyra Gill (Vaani).
The couple throws caution to the wind and begins a no-strings attached live-in relationship even as the girl's conservative Punjabi chef-parents silently frown upon the fling.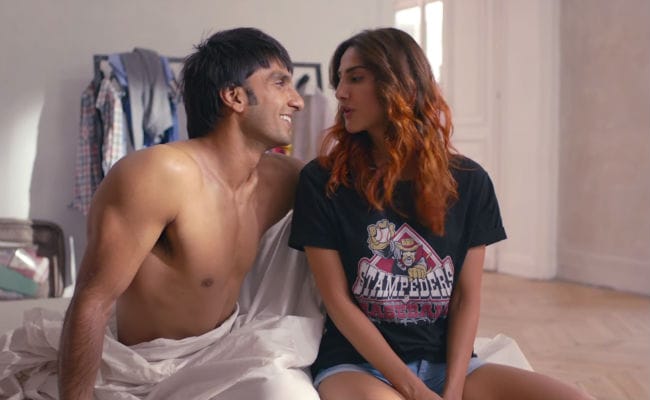 Befikre Movie Review: Ranveer Singh and Vaani Kapoor begin a no-strings attached relationship
But it isn't the parents who pose the deal-breaking problems. Dharam and Shyra have no dearth of personal and emotional issues to deal with.
This of course isn't Jaipur, where the Jaideep Sahni-scripted Shudh Desi Romance(which Adi Chopra produced and had Vaani Kapoor is a key on-screen role) was set.
This is Paris, where couples would once put padlocks on the railings of Pont de Arts and threw away the keys in the belief that it would lend longevity to a relationship.
Here, couples do not hold back when passion beckons, a fact acknowledged in the opening-credits song celebrating the act of kissing.
The kisses are countless in Befikre. They do no real harm to the flow of the film. The misses are far fewer in number, but the damage they do is infinitely bigger.
Especially disappointing is the film's bizarre climax, which dangles aimlessly between romantic drollery and outright absurdity.
Watch the trailer of Befikre: