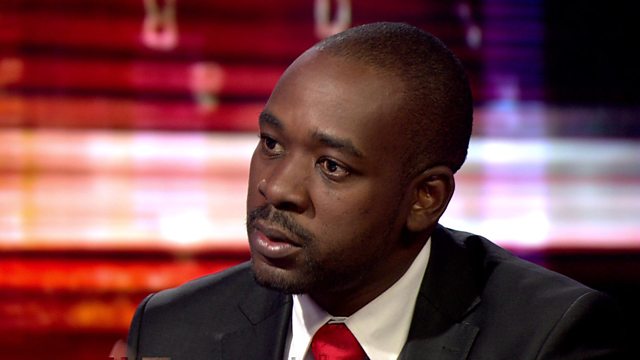 Kuda Bwititi
Chief Reporter
Sadc Executive Secretary Dr Stergomena Lawrence Tax has advised the opposition MDC Alliance that President Emmerson Mnangagwa's legitimacy is indisputable, underscoring that the regional bloc is preparing for Zimbabwe's Head of State and Government to take over as Chair of its influential Organ on Politics, Defence and Security Co-operation.
President Mnangagwa assumes Chairmanship of the Organ at the 2019 Ordinary Sadc Summit.
The Organ is one of the bloc's foremost structures, mandated with overseeing elections and promoting peace and security, including deployment of Sadc forces.
Mr Nelson Chamisa's MDC Alliance on Thursday released a petition to the Parliament of Zimbabwe, Sadc and African Union challenging President Mnangagwa's legitimacy.
President Mnangagwa not only outpolled Mr Chamisa by more than 300 000 votes, he also surpassed the constitutional threshold of 50 percent-plus-one of total ballots cast to be declared the winner without the need of a run-off in the July 2018 Presidential race.
The MDC Alliance has snubbed the Sadc and AU Election Observer Mission Reports endorsing the elections.
Responding to questions from The Sunday Mail after a three-day working visit to Zimbabwe, Dr Tax poured cold water on the petition, saying both the electoral management body and the Constitutional Court had declared President Mnangagwa the winner.
"In terms of the petition, I have not received the petition. What should be recognised is that Zimbabwe is a sovereign country, Zimbabwe has a Constitution and Zimbabwe is guided by a number of legislation," she said.
"Our advice is that let those be observed, elections took place, elections were contested, the Constitutional Court also judged. So all those were processes and instruments to ensure that there is democracy," she said.
Dr Tax commended President Mnangagwa for promoting political freedoms.
She added that Sadc's prime focus on Zimbabwe was preparing Harare to Chair the Organ on Politics, Defence and Security Co-operation.
"You also have to understand that Zimbabwe is our Incoming Chairperson of the Organ on Politics, Defence and Security," she said.
"The intention is to make sure that we are doing this work together. We are looking at what are the areas that we are going to focus on and how we can work together with the Incoming Chair."
Dr Tax said during her visit, she met Defence and War Veterans Minister Oppah Muchinguri-Kashiri and high-ranking Foreign Affairs Ministry officials to knuckle down on the matters that would require President Mnangagwa's attention when he took over the Organ.
"We are in the process of identifying, so this is work in progress. Next year and the following year, when Zimbabwe assumes the Chairmanship, we are going to have a number of elections in the region and Zimbabwe is expected to lead the Sadc Election Observer Mission.
"Again we are going to assume (operational command) of the Standby Force under the African Union. This is an area under peacekeeping and is very critical, so we have to make sure that in the event that we are called to intervene we are ready …
"The other area is that we need to be prepared and alert to counter terrorism and address cyber-crime. This is work in progress, the institutions are already there and we have to be alert as we move forward and focus on the Chairmanship of Zimbabwe. We have started early because we cannot wait until August 2019 (when the Sadc Ordinary Summit is due)."
Dr Tax said Sadc was fully behind Zimbabwe's economic reforms and was encouraging its international co-operating partners to also lend support to Harare.
"We take note of the serious economic interventions being put in place by Zimbabwe. That is commendable. They are not only for Zimbabwe but they also benefit the region," she said.
"We support Zimbabwe through a number of programmes that we have, recognising that Zimbabwe has areas which they need to focus on. We support Zimbabwe through the various value chains that they want as well as general corporate agreements.
"Specifically, we appeal to our corporate partners by explaining to them what Zimbabwe is doing and encouraging them to support Zimbabwe. Zimbabwe needs that support to understand what Zimbabweans are doing. We support what Zimbabwe is doing and we request our partners to also support Zimbabwe."
Dr Tax said the bloc would continue to call for an end to economic sanctions on Zimbabwe.
"Sanctions are not needed, they are not necessary. Zimbabwe now has a new administration which has demonstrated a new level of democracy, so it is our continuous appeal that sanctions should be removed. This is one area that we believe is very important as a region to move together as Zimbabwe."
Dr Tax said Sadc had signed an MoU with Government to enhance co-operation on the Regional Peacekeeping and Training Centre in Harare, which she said had made good progress in its endeavour to enhance capacity in peacekeeping efforts in the region.
During her visit, Dr Tax attended the second graduation ceremony of the Southern African Regional Police Chiefs Co-operation Organisation Centre of Excellence, and visited the Interpol Regional Bureau.