Police arrest mother in death of abandoned baby girl found near rubbish bin in Hong Kong
CCTV footage leads to arrest of Zambian woman, accused of leaving day-old daughter on busy street
Police arrest mother in death of abandoned baby girl found near rubbish bin in Hong Kong
CCTV footage leads to arrest of Zambian woman, accused of leaving day-old daughter on busy street
PUBLISHED : Wednesday, 18 October, 2017, 10:30am
UPDATED : Wednesday, 18 October, 2017, 10:37pm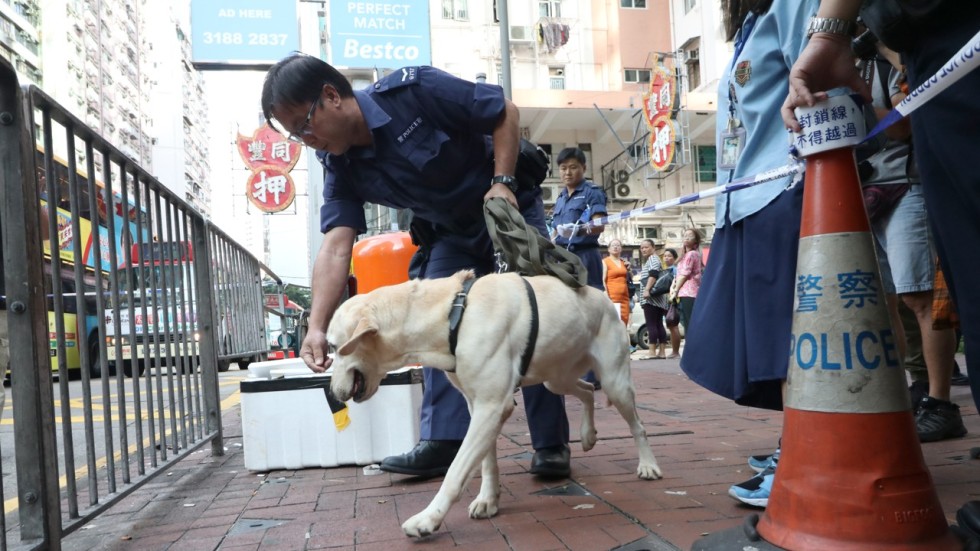 A woman was arrested on Wednesday for suspected infanticide after the death of a newborn baby girl who was found abandoned near a rubbish bin on a busy Hong Kong street.
Police arrested the 22-year-old, who held a Zambian passport, at a guest house at 269 Hennessy Road in Wan Chai, about 130 metres from where the baby was found, her umbilical cord still attached.
"We will look into why she [abandoned the child], the reasons she came to Hong Kong, her purpose of staying here and her mental state during the act," said Chief Inspector Lo Chi-kan of Wan Chai police district.
Lo said is seemed the woman came to Hong Kong last month, and gave birth to the girl at the guest house on Tuesday.
At 7.28am on Wednesday, a passer-by called police to report the baby near the bin outside the China Life Insurance building, at the junction of Hennessy Road and Tonnochy Road.
The naked infant was found by paramedics. She was unconscious, and it was unclear if she was still breathing. She was rushed by ambulance to nearby Ruttonjee Hospital, where staff were unable to resuscitate her. She was declared dead at 7.44am.
Officers from the Police Tactical Unit were sent to the scene to help with the investigation. They searched rubbish bins and a nearby alley for evidence. A sniffer dog was also used in the search.
Officers approached people working in neighbouring buildings and shops, to see if they could provide information.
Police said CCTV footage from nearby buildings led them to arrest the woman at the guest house at 4pm.
Lo said police were still looking for the girl's father, who had not been identified.
Police said only a single case of abandonment of a child aged under two was reported between 2015 and August this year.
The Social Welfare Department said that between April 2014 and March this year, its Integrated Family Service Centres handled 72 cases of abandoned children below the age of 18.
This article appeared in the South China Morning Post print edition as: 
Day-old baby left to die on busy street